Mother's Day is coming up and there is still time to make your mother a very special gift this year: one you crochet yourself.
Made with love
I don't know your mother, but who wouldn't love a gift that is made with love, by you! If you can crochet, the possibilities are endless. Here are some ideas for crochet Mother's Day gifts. I put them in order from the project that will take the most time to the quickest project that you could even make on the same day. I also added links to where you can get the patterns.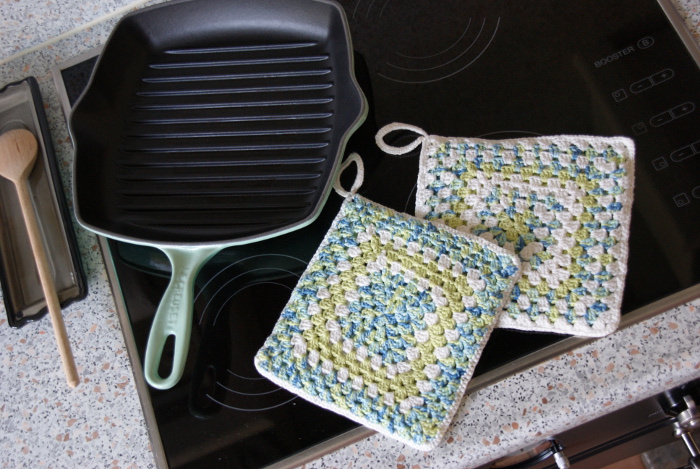 Mothersday gift for a mom who likes cooking
For a mom who spends a lot of time in the kitchen, what better gift than a pair of potholders? Homemade crochet potholders look amazing and you can make them to match your mother's kitchen. Also, well crocheted pot holders are of great quality and last for many years. If you like, you can add a pretty handwritten recipe to give it just that little bit extra. They would probably take me about 2 weeks to make, but if you work on them every day, you could do it faster and finish just in time.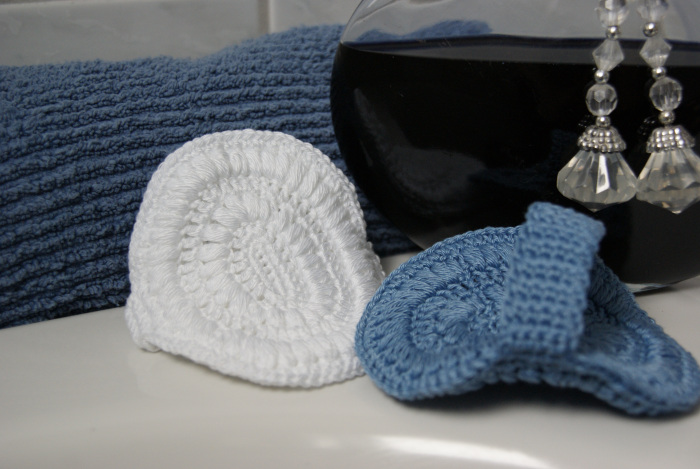 The perfect gift for spa loving mothers
A pretty body scrubbie is perfect for moms who like a spa treatment and care for the environment. They are used to soap up and give a mild scrub at the same time, without any scrub product! Match it with a pretty soap bar or some bath bubbles and you have a lovely eco friendly gift. You can make this in one or two days.
Go to the brand new body scrubbie pattern
Cute Mother's Day gift for shopaholic mothers who love flowers
For fashionistas and flower loving moms, you can make a cute lavender medallion. It's a lavender sachet, shaped like a medallion that you can lay by your bed or hang from a clothes hanger in your closet to keep the moths out and spread a lovely relaxing scent. You can make this cutie in one day.
Go to the lavender medallion pattern
The quickest and cutest Mother's Day crochet gift
This last gift idea you can easily start and finish in the morning and visit your mom in the afternoon. Face scrubbies! They are the quickest and smallest gift I can think of, but just as much fun to give and receive. Combine them with a nice skincare product or combine them with a body scrubbie!
Go to the face scrubbie pattern
Have fun crocheting and happy Mother's Day giving!