Want to get rid of unsightly decreases in your crochet work? There is a trick for neat decreases that are almost invisible!
Normal simple decrease
A single crochet decrease is a good example to show you the difference. The standard way of decreasing, or in this case, crocheting two stitches together to become one, is clearly visible. It goes like this (see photos below): you insert your crochet hook into the next stitch, yarn over and pull up a loop. Instead of finishing the stitch, you first insert your hook into the stitch after that, yarn over and pull up a loop. You now have three loops on your hook. Yarn over and pull through all three loops.
Now, two stitches have effectively become one, but it is easy to see the decrease in your work. Also, you will find it causes stretch holes in your work, where filling can come through.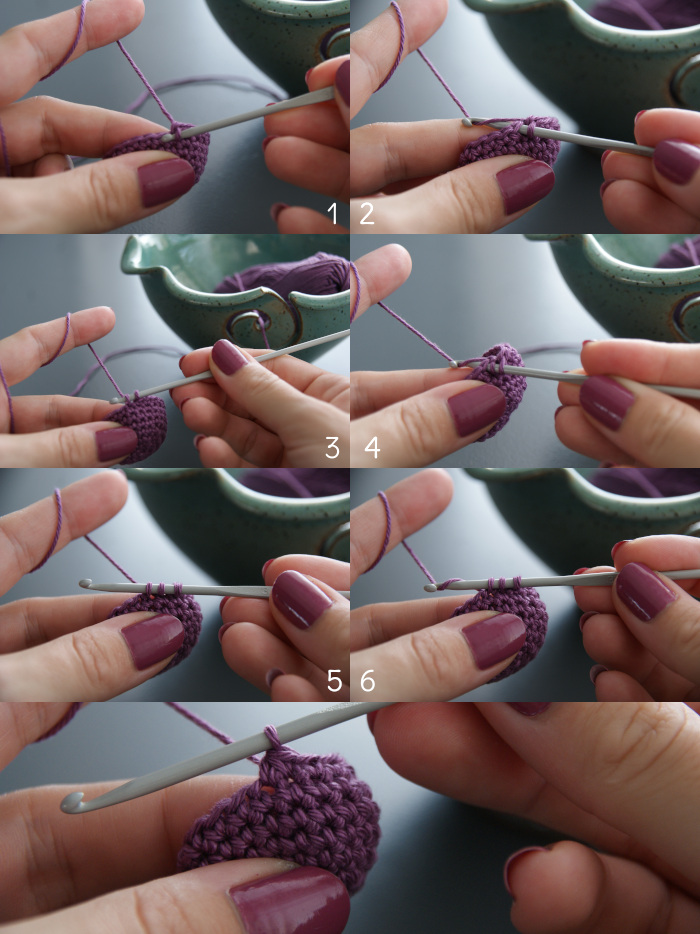 Nearly invisible decrease
Luckily, there is a nice trick for decreasing nearly invisibly. This trick will help you make your decreases much prettier and harder to find in the finished item. It also eliminates the stretch holes, which is very nice if you want to stuff your crochet work. It is ideal for Amigurumi.
Invisible decrease step by step
Here is how you make an invisible single crochet decrease (see photos below). You insert you crochet hook only through the front loop of the next stitch. Then, without yarning over or anything else, you bring the crochet hook down to the stitch after that and, again, insert through the front loop only. Now you yarn over, pull through two loops, yarn over again and pull through two loops.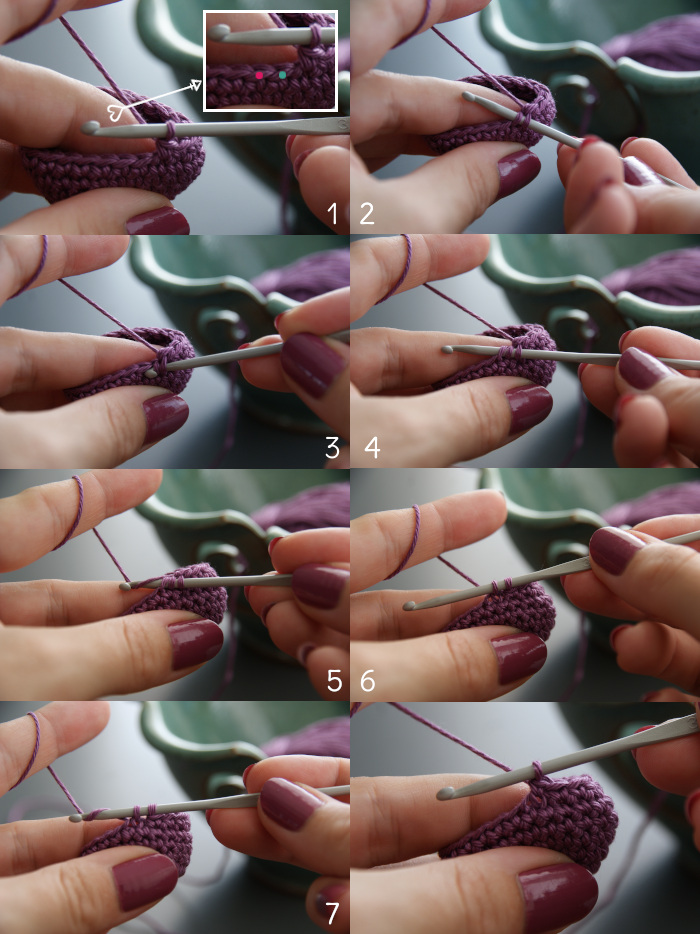 When you look at the nearly invisible decrease, it resembles a normal single crochet and it is difficult to distinguish the decrease from the normal stitches. It will give you a much neater result than the normal decrease method. Try it and be amazed!
Have fun crocheting!